The Common Core tells us that by the end of 3rd Grade, students should be able to "fluently multiply and divide within 100...and by the end of Grade 3, know from memory all products of two-one digit numbers". With this standard in mind, I have enlisted my students in "
Multiplication Boot Camp
".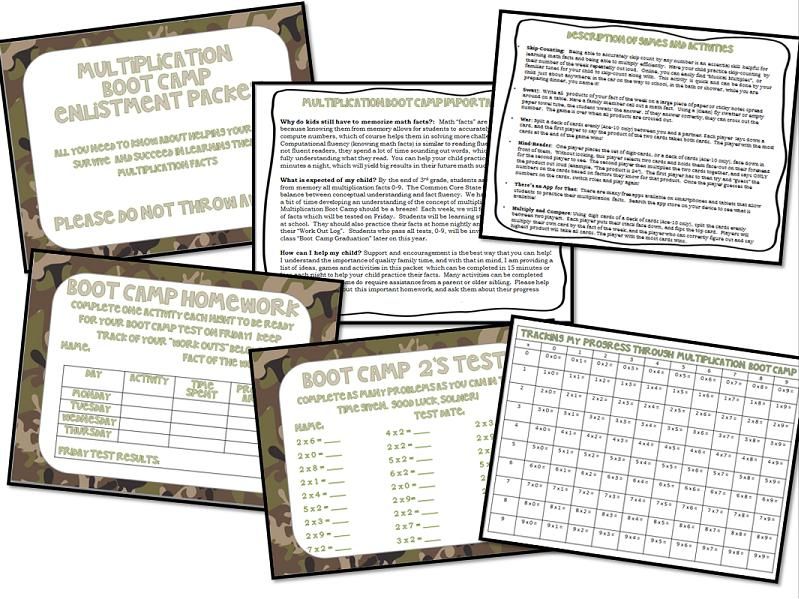 I have used this packet with my 3rd graders after teaching the concept of multiplication. Each week, we focus in on a single set of facts which are tested on Friday. Students learn strategies and practice at school. They also practice their facts at home nightly and record their practice on their homework log. Students track their own progress in their portfolios using the progress tracking sheet included in this packet. Students who pass all tests, 0-9, are invited to celebrate at our class "Boot Camp Graduation". We've had a blast working our way through Boot Camp!
This product is available for sale in my TPT Store, Down the Hall in Third Store. For more Common Core aligned teaching ideas, please visit my blog, Down the Hall in Third. Enjoy!